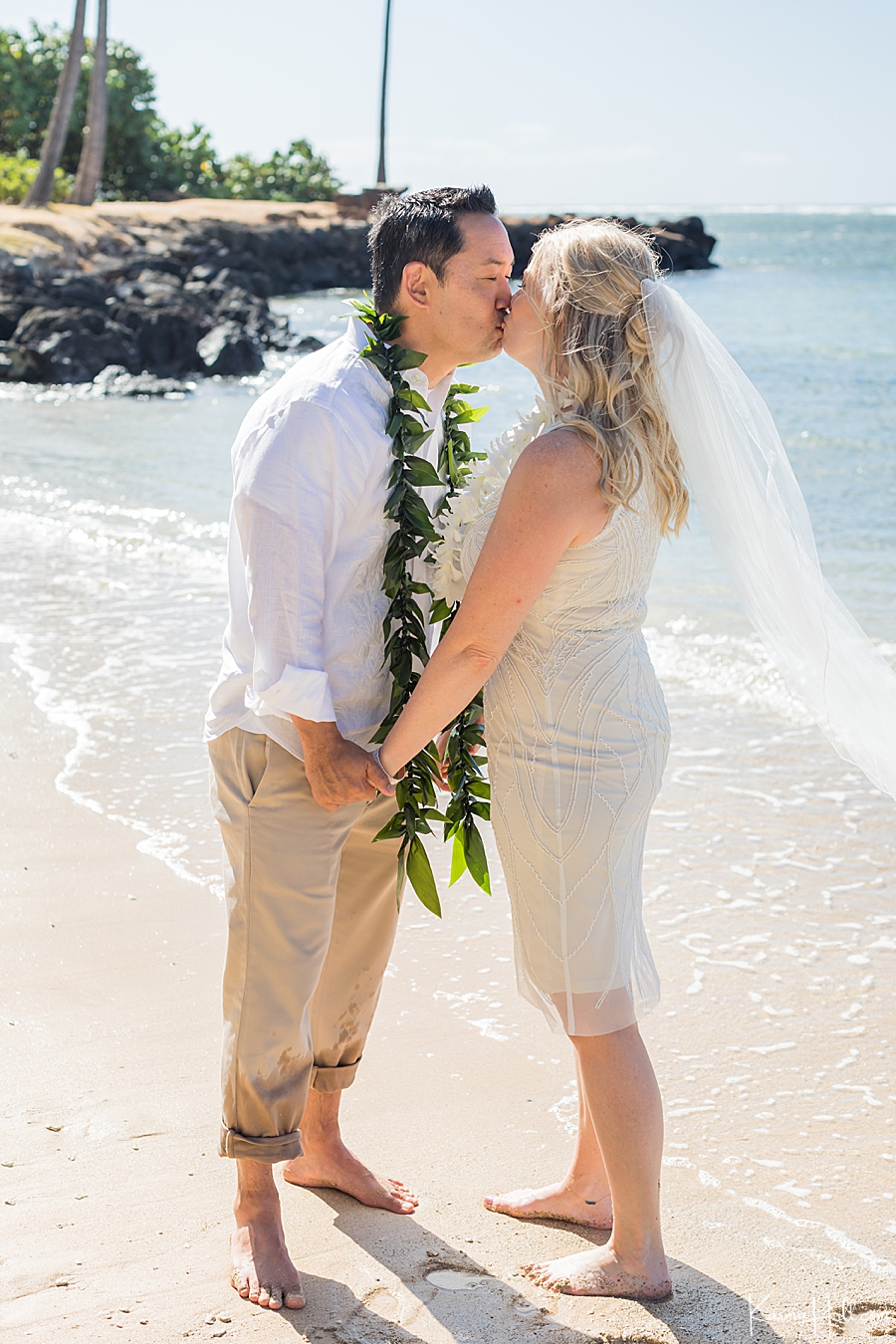 When having a wedding in Hawaii, many couples like to incorporate Hawaiian elements and I often ask them if they'd like to have a lei ceremony. Recently one of my couples said that they had no idea what that even was. Honestly, if they are not from Hawaii, how would anyone know what this is? I decided to give more context to this for anyone thinking about adding a lei ceremony to a wedding.
In Hawaii, floral lei are given for just about any sort of celebration - birthdays, graduations, retirements, visiting the islands, and yes, weddings! During the ceremony, the couple can weave the act of giving and receiving of the lei into their ceremony. They can also include giving of lei to their parents and grandparents into the ceremony as a sign of love and respect. If couples are having a destination wedding, sometimes they will give lei to all of their guests to welcome them to the ceremony.
Here's an example of a lei ceremony where the groom will put the lei on the bride first, and then the bride will put the lei on the groom next.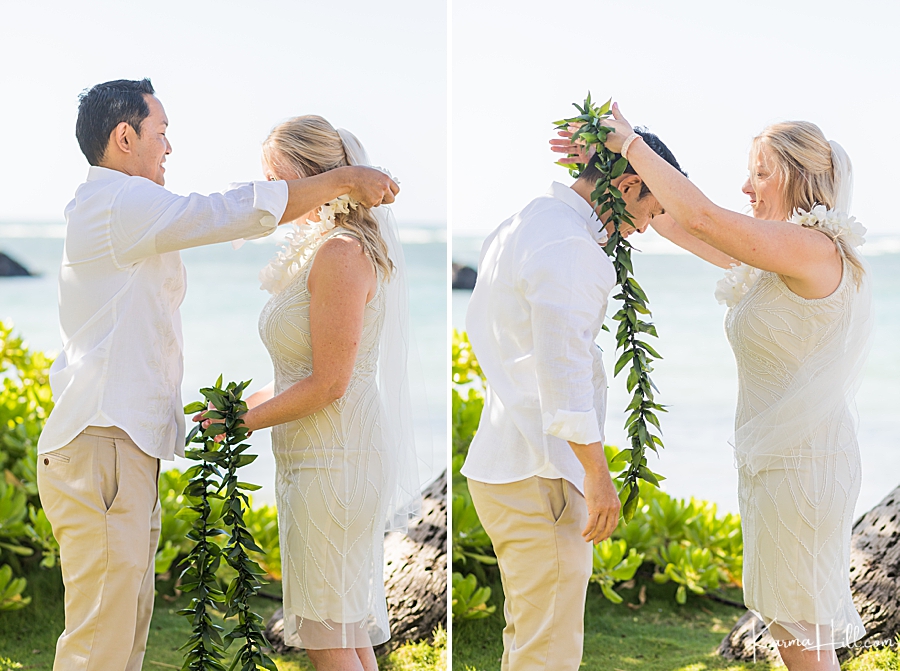 Also a quick note for lei, for anyone that may be pregnant during the ceremony, Hawaii superstition says that the lei that you are adorning should be open-ended, like the one you see in the groom's photo here. So you can use the same flowers she has in this photo, but when they are making the lei, they would not tie the ends together. Just let your florist or lei maker know and they will know what to do.
If you'd like to see more information on incorporating lei into your ceremony, please see this video HERE by our resident cultural extraordinaire, Kahu Brutus.
Photos by: Karma Hill
Scheduling publish on:
Monday, July 19, 2021 - 09:00