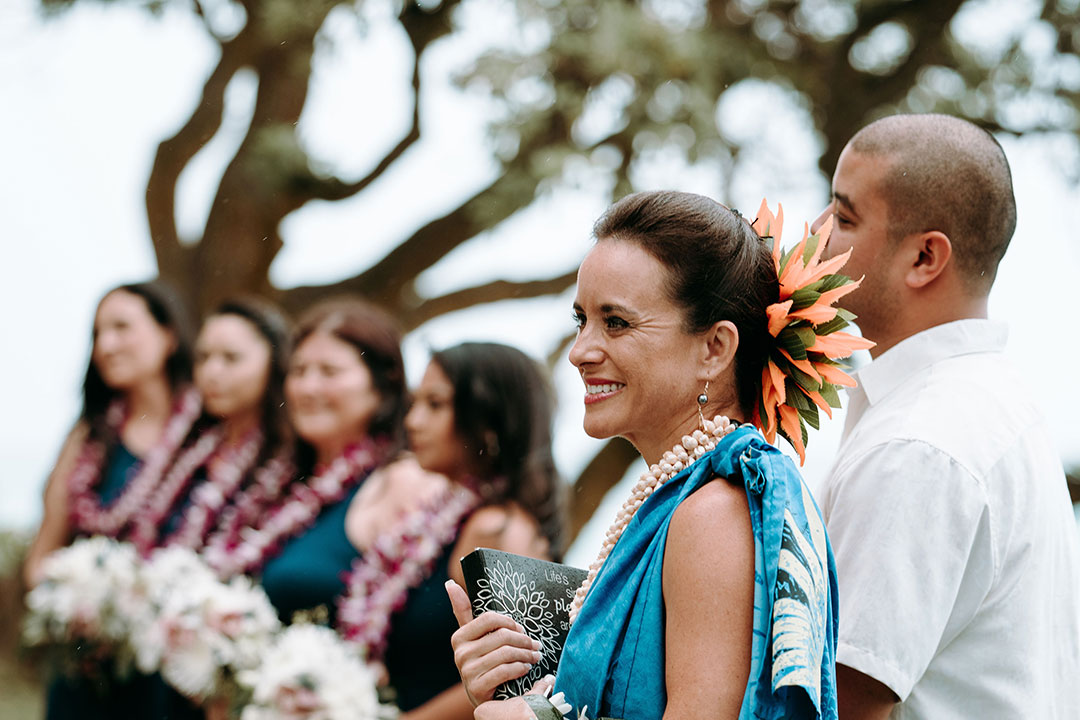 Aloha!
Marry You in Hawaii Wedding Officiant Kelehua Kawai explains what to expect from your wedding officiant on the day of the ceremony. Leading up to the wedding day you have connected in many ways according to your preference (phone, text, Facebook) and have discussed how you envision your ceremony, what you'd like to include, or if you'd like to follow their lead. The officiants will get there early, greet you and your families, and connect with your other vendors. We are lucky to work with such talented and passionate vendors here in the islands. The officiants will touch base with your coordinator, photographer, videographer, musician, hula dancer (if any) just to make sure we are on the same page for all the details.
The most important thing is that we want you to feel like you are cared for and that word is "mālama" in Hawaiian. Before, during, and after the ceremony, we want you to feel like your team took care of you and showed you aloha. It's our job, but a very joyous thing and an honor to be a part of it. We will remain flexible up to the last minute to make your ceremony, yours. We will make this memorable and special. Our goal is for you to walk away feeling that the ceremony was incredible.! We look forward to working with you.
PC: Meghan Blanton Photography
Aloha!
Blog youtube video url:
https://youtu.be/zu3JaRDf-xc
Scheduling publish on:
Tuesday, August 4, 2020 - 08:00