As of 5/18/20, the Governor of Hawaii has now made it temporarily legal for virtual weddings.
How will this work?
The couple (both parties) must physically be located in the State of Hawaii for the virtual ceremony to take place. They cannot be in other states or countries.
Please contact the DOH directly at 808-586-4544 for details about obtaining your marriage license for this purpose. The representative from the Department of Health did not want to give this information and for us to be the "middleman" of information.
Once the couple has their marriage license, they can email it to the wedding officiant, set a date for the virtual ceremony and commence with the ceremony.
Upon receiving the marriage license, the officiants will register the marriage online once the ceremony is complete.
Here's text from the Governor's proclamation 5/18/20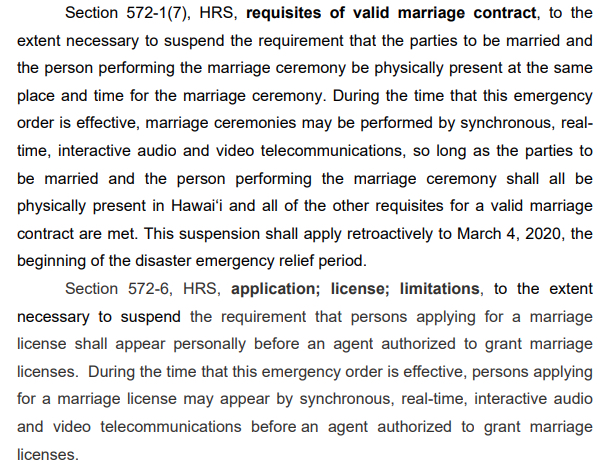 If you are interested in a virtual ceremony, let us know!