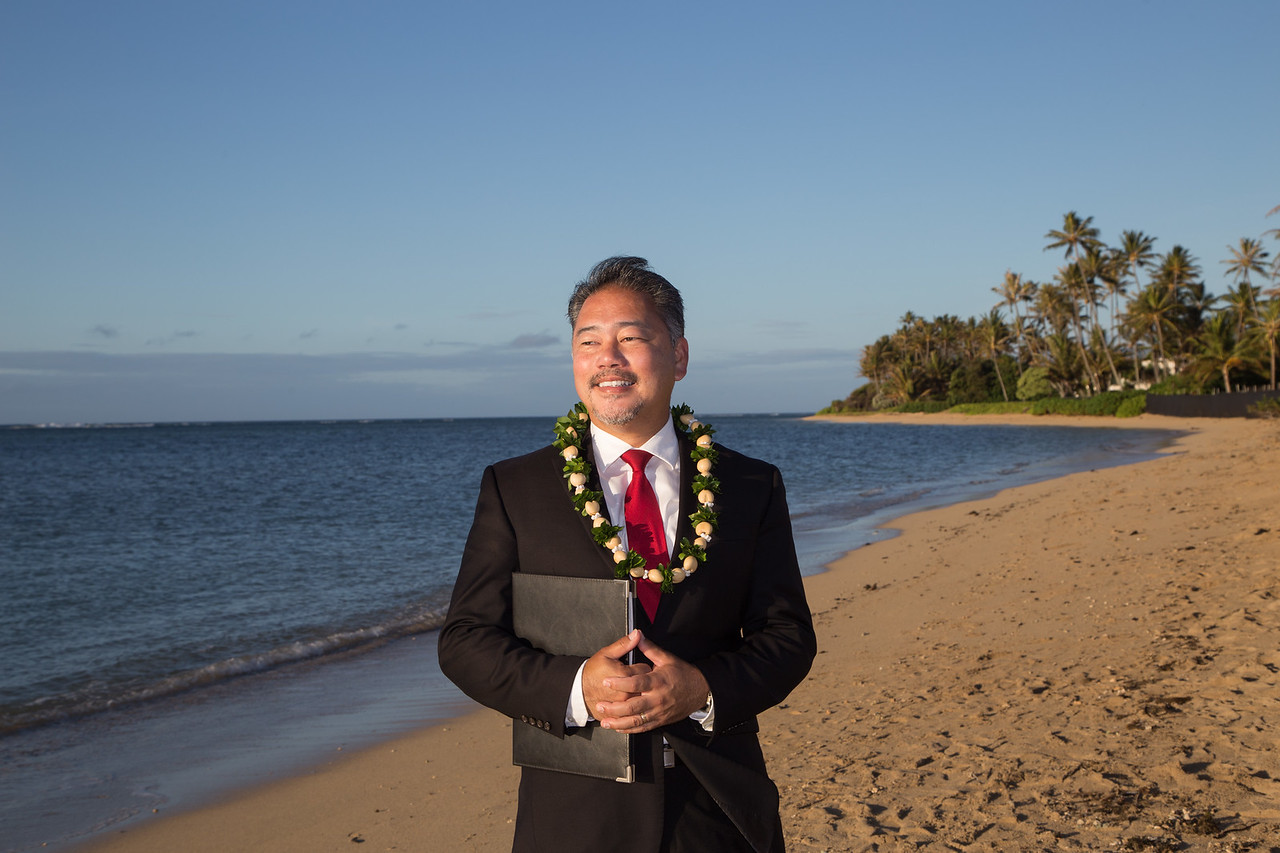 This was a recap from an IG live back in April about Incorporating Catholic Stylings into your Wedding.
Many times, couples come to Hawaii and are thinking they would like to have a Catholic ceremony outside on the beach but are surprised that they cannot have it outside of the Catholic church and may be disappointed about this. Pastor John explains how he can incorporate Catholic "stylings" into the ceremony. In Hawaii, at least, that Catholic priests would need to stay within the confines of their church and cannot go outside. Because of that, Pastor John is often asked to perform a Catholic ceremony, and this is what he says: "I'm not a Catholic Priest, so I'm not allowed to perform a Catholic ceremony, nothing that would be sanctioned by the Catholic Church. However, I am a licensed and ordained minister in Hawaii, Christian denomination, the largest here in Hawaii and I oversee a small congregation here in Honolulu and I've been the Senior Pastor for over 17 years. So, I do perform Christian ceremonies. What I can do to give it a Catholic feel or what I'd like to call "Catholic stylings" is:
I can wear my minister's robe, just by look, it gives it a more liturgical feel
For the Filipino Catholics, they will add elements like the veil and cord ceremony, Bible ceremony or coin ceremony. These are usually very involved and include individuals referred to as "sponsors" who come up and assist during these ceremonies or elements.
Unity candle, which is not that effective at the beach, but possibly better would be a sand ceremony. This could be with colored sand or with a Hawaiian flair, beach sand. Pastor John did add that it is illegal to take sand from Hawaii's beaches out of the State.
Scripts – an example could be a couple may have something prepared with a call and response like if Pastor John will read a passage of scripture, the response may be "the word of the Lord" or if he were to read a prayer, the response may be "oh Lord hear our prayer." In one case one couple provided him with 14 pages of customized scripts! He happily read this verbatim. He's very flexible when it comes to customizing your ceremony, being respectful of the Catholic traditions, rituals and also being respectful and family members who have specific things in mind and respectful of your faith. Those are some of the things that he can do, to give it more of a Catholic "feel."
Aloha!
Blog youtube video url:
https://youtu.be/3EwzlBEizCo
Scheduling publish on:
Tuesday, July 21, 2020 - 08:00