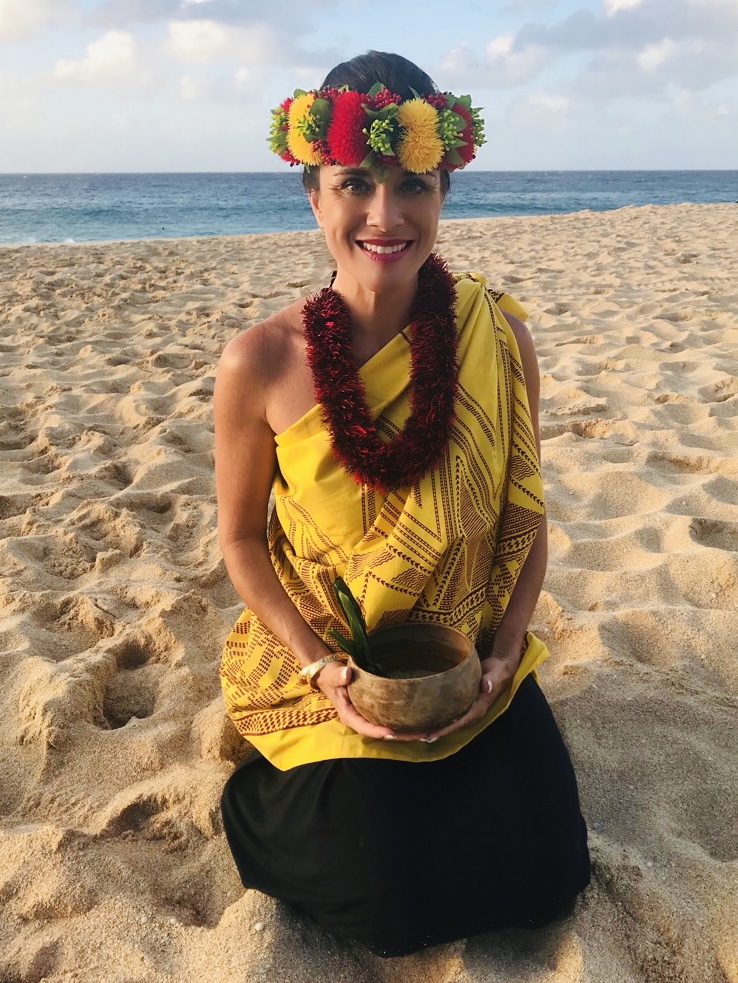 We spoke with Marry You in Hawaii officiant Kelehua Kawai about what she has seen in regard to personalizing your wedding ceremony. She wanted to remind couples that the sky's the limit when trying to do plan your ceremony and make it a bit more special.
The first thing that many couples do is write their own vows. What Kelehua has seen is not necessarily that both of them write their own, but sometimes only one partner has written their own, and the other has been more shy, and may just follow along with her lead.
You can also incorporate things from your own heritage or possibly things that your parents had in their ceremonies. For example, the "jumping of the broom" or the "coins, cord and veil" ceremony, and of course Hawaiian elements into the ceremony.
Many times, if couples are eloping, the officiant themselves play a larger role that would normally go to a guest or someone in the wedding party. Kelehua shared that many times requests have come from months in advance up until five minutes prior to the ceremony from anything from carrying a bible from a family member that had passed to a poem or special reading that holds some significance to them and placing it just in the right spot in the ceremony. These special touches can really add to the personalization.
People want to get married in Hawaii because it's beautiful, and they do put their trust in us to give them a special memory of a special day in a beautiful place. The couples often want to learn about the Hawaiian culture while they are here and incorporate a bit of that into their ceremony. Many times, in her ceremony, Kelehua will have the couple do vows in Hawaiian and say it very slowly and let them repeat it after her. It's ʻŌleloʻ Hawaii, Hawaiian language to one another and many times couple would like to have it after the ceremony and one person actually wanted to get a tattoo of it after!
What ways would you like to personalize your wedding ceremony? We can definitely help you with this. Let us know.
Photo: Greg Heller
Blog youtube video url:
https://youtu.be/ZArso2bu2LY