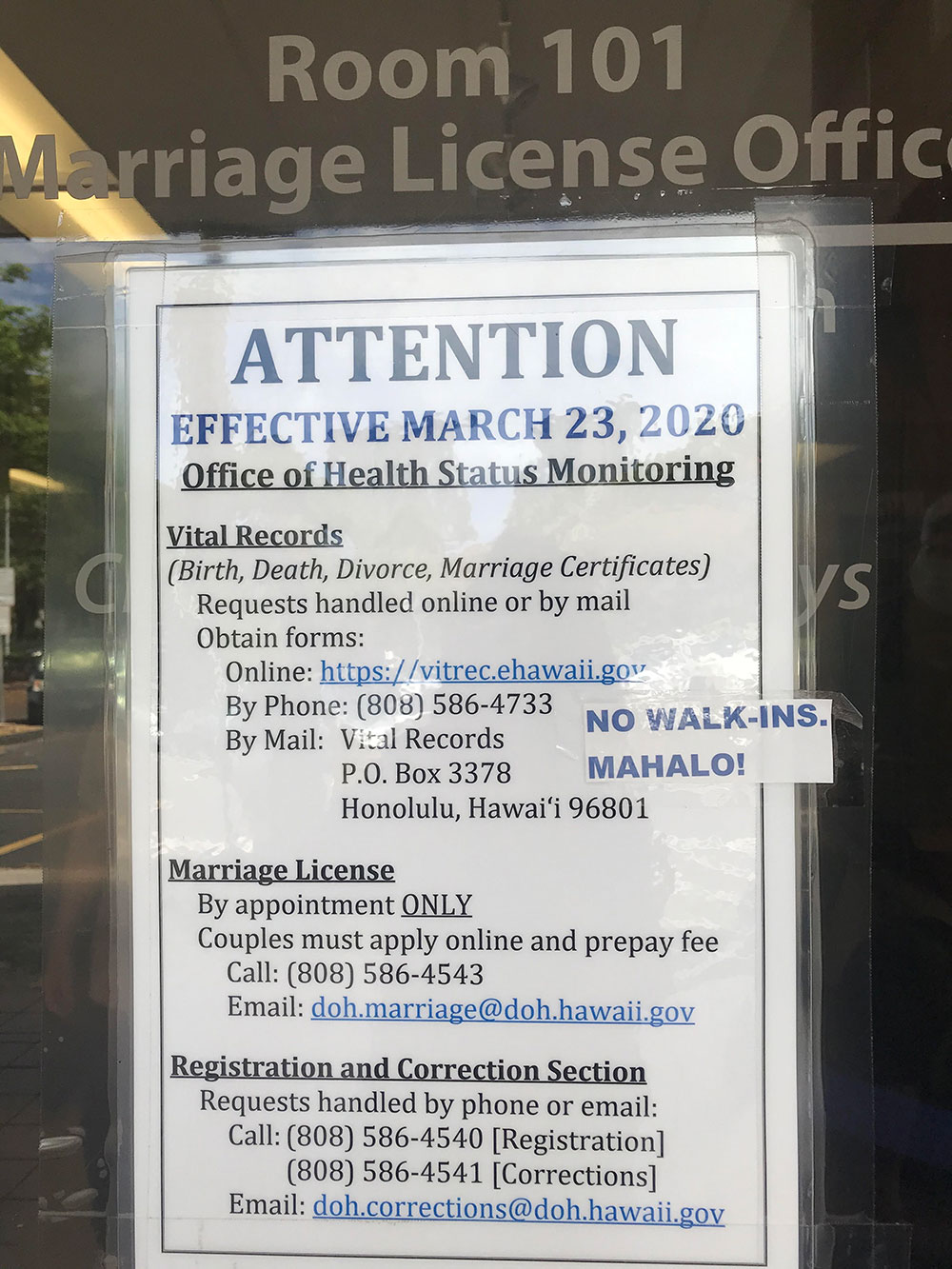 In order to get your marriage license in Hawaii, you will have to meet the following requirements first:
You will both need to be over the age of 18 (there are exceptions allowed), and proof of age is required – birth certificate for 18 and younger, Valid I.D. or driver's license for 19+.
If you are previously married, original divorce decree or death certificate needs to be presented to the marriage agent by the applicants if the divorce or death was final within 30 days of applying for a license.
Cousins may marry, but the blood relationship may not be closer than first cousins.
You can apply for a marriage license online here at: https://marriage.ehawaii.gov
Once you have this completed, you must appear together before a licensed agent to apply for a marriage license. The following instructions apply for Oahu applicants.
You must make an appointment (as of March 2020) with a licensed agent at the Department of Heath to obtain a marriage license. Note this is new due to COVID and may change so please call 808-586-4543 prior to you applying for your license.
Your marriage license expires 30 days from and including the date of issuance.
Cost is $60 + $5 administrative cost. The fee may be paid online or to the marriage license agent.
There are no state residence or U.S. citizenship requirements. If you'd like for this wedding to be recognized in a country other than the U.S.A, please check the laws prior to arriving in Hawaii.
Once you are on Oahu, you will need to see a licensed agent. The easiest way is to go to:
Health Department Building, Room 101 (1st floor)
1250 Punchbowl St. (corner of Beretania and Punchbowl Streets)
Honolulu, HI
Monday – Friday, excluding State holidays, 8:00am – 4:00pm
Please note that appointments are now required, CALL 808-586-4543
This building is on the corner, across from the State Capitol. There is a small paid parking lot right out front, entrance is from Punchbowl, heading Makai (towards the water).
There are other licensed agents that work outside of the Department of Health, you can find their information here.
Once you have your license, please be sure to remember to bring that to your wedding so that your officiant can marry you. Also, please double check your names that are on that license. After your names are submitted, those will be your forever names so please double check them before handing that paper over. Your officiant can make last-minute changes in the system while finalizing your marriage, but that's the last time. If you'd like to do any changes after that, you would need to do it directly with the vital records department.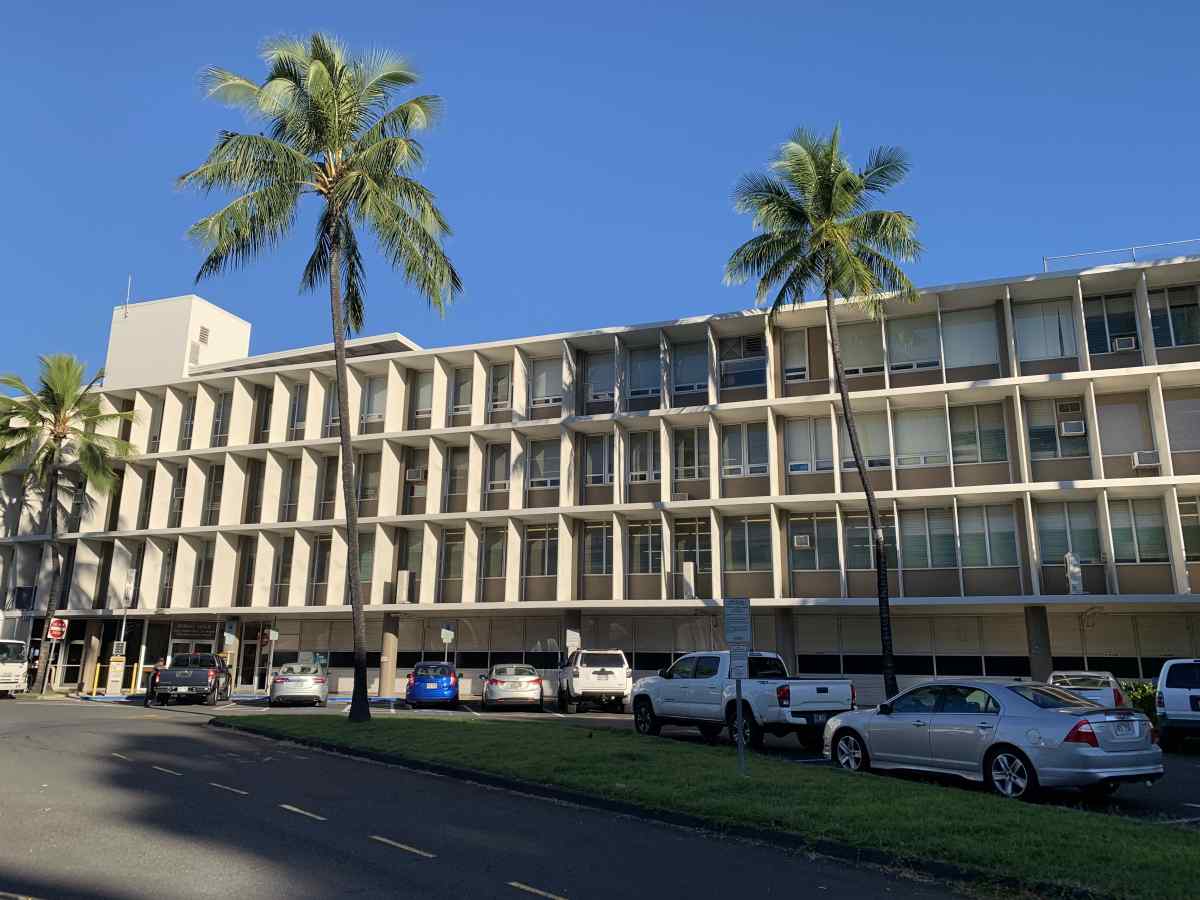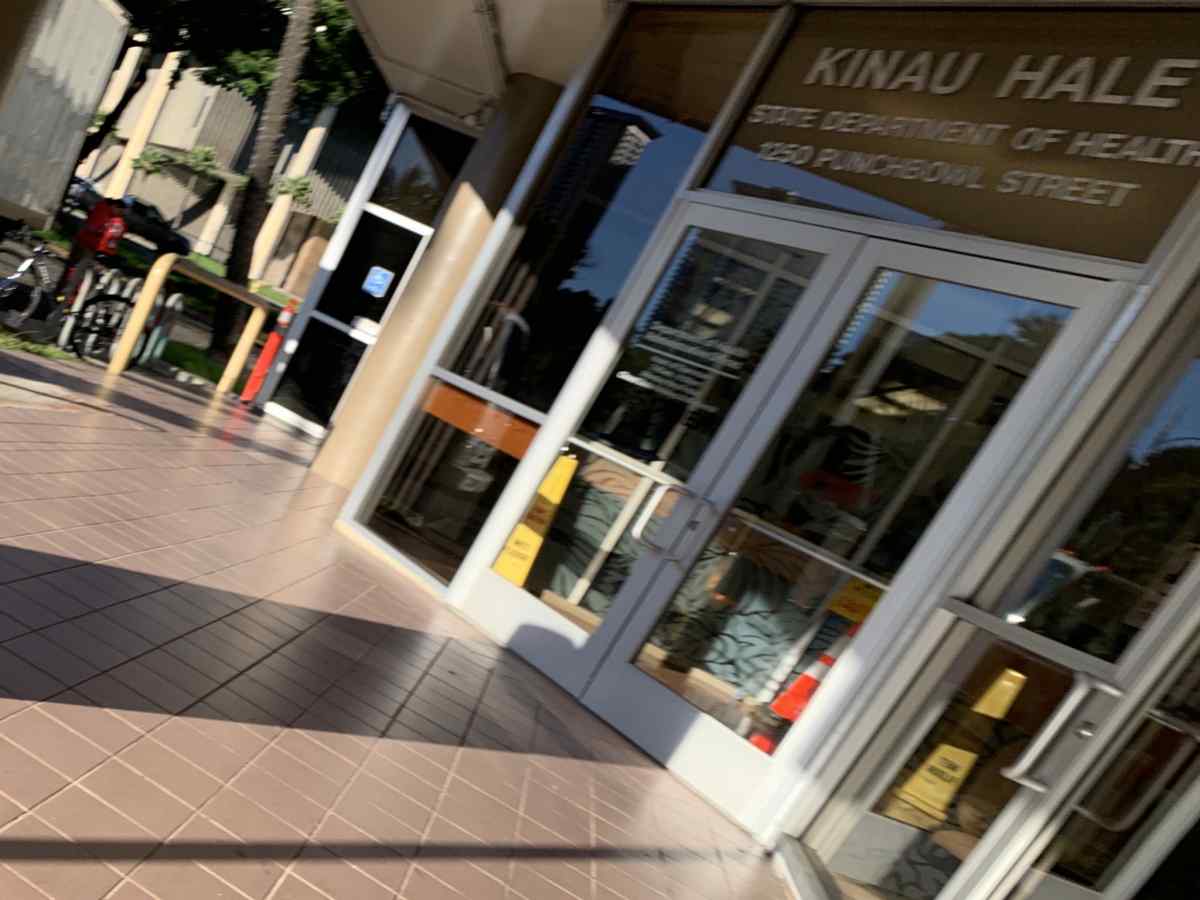 Scheduling publish on:
Tuesday, July 14, 2020 - 08:30