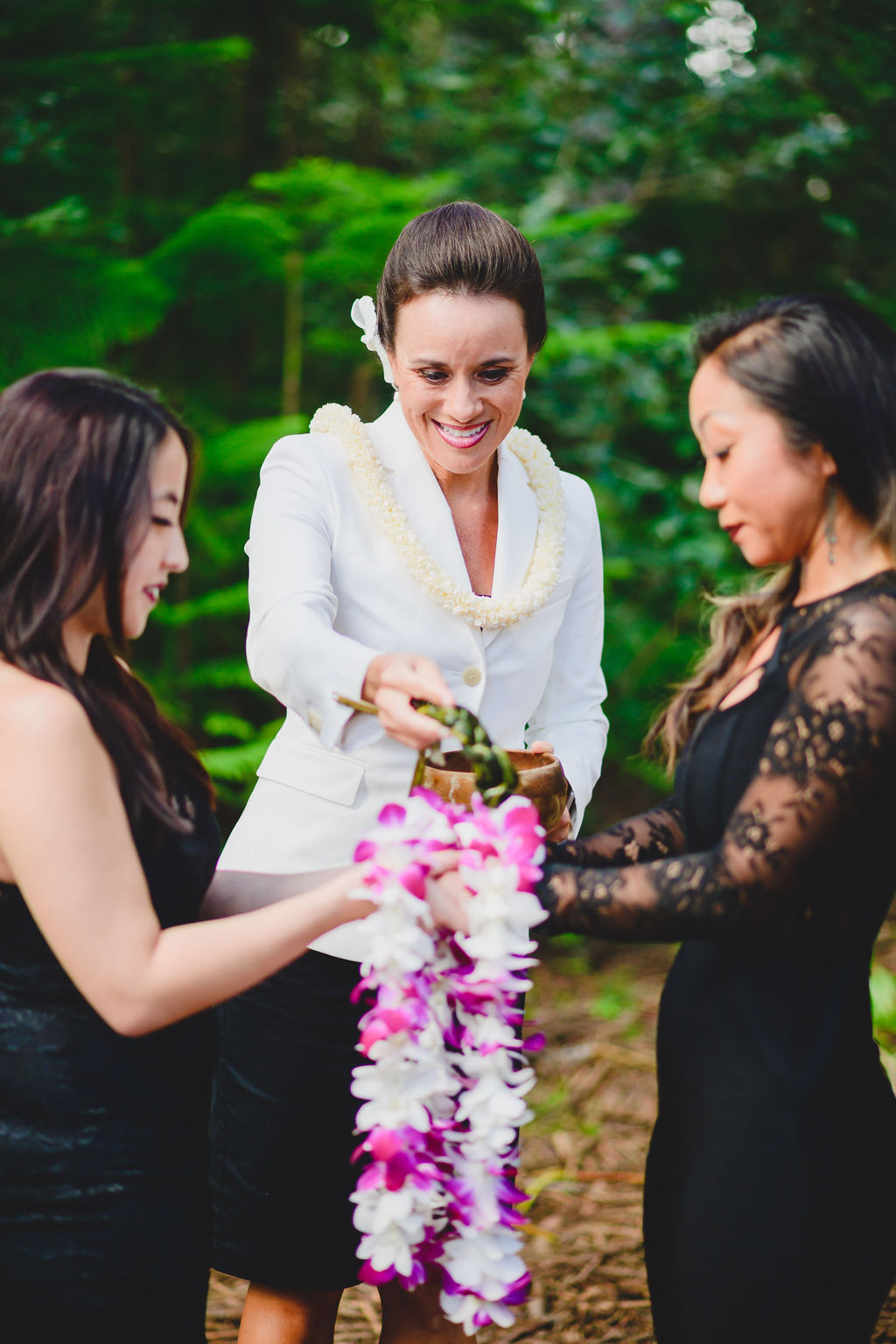 Have you ever thought you'd love to have an elopement in Hawaii for the great weather, hiking, food, culture, shopping, but not quite the beaches. What? Maybe your SO loves the beaches, but you may not be a fan, but you can both agree that you LOVE Hawaii. Thank you, we do too. What to do? There are lots of non-structured, non-beachy options in the mountains and in foresty-type locations that if you love the outdoors, but don't necessarily love the beach.
Also, maybe you don't want to wear white on your wedding day. Remember Carrie from Sex and the City? Sarah Jessica Parker, always a trendsetter in fashion, wore black to her wedding in 1997. You can wear black, pink, blue. It's your day, wear whatever you like and whatever makes you feel comfortable.
Want this to be super special so that you can say your vows and say exactly what's in your hearts? Keep it to an elopement like these two. You can crack up, you can repeat the vows you don't have to worry about microphones working/not working and all of that when it's just the two of you. You can do any rituals that you like. Here, the lei exchange is done and also as a signature part of her ceremony, Kelehua includes the pi kai ceremony, which the sparkling of seawater over the rings during the ring exchange, as a form of purification.
We wanted to show that basically anything was possible and got a great team of vendors together for this styled shoot, but another bonus, these brides are actually engaged so the chemistry you see between them, yes, that's real!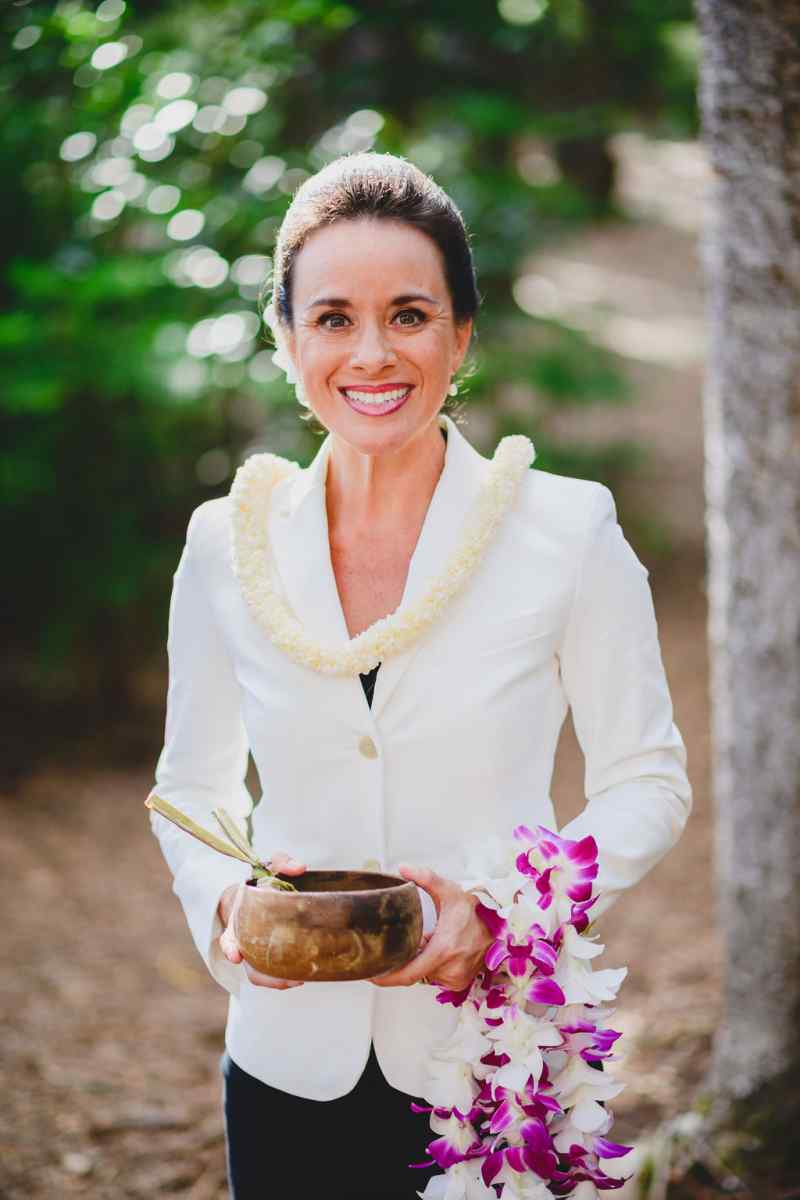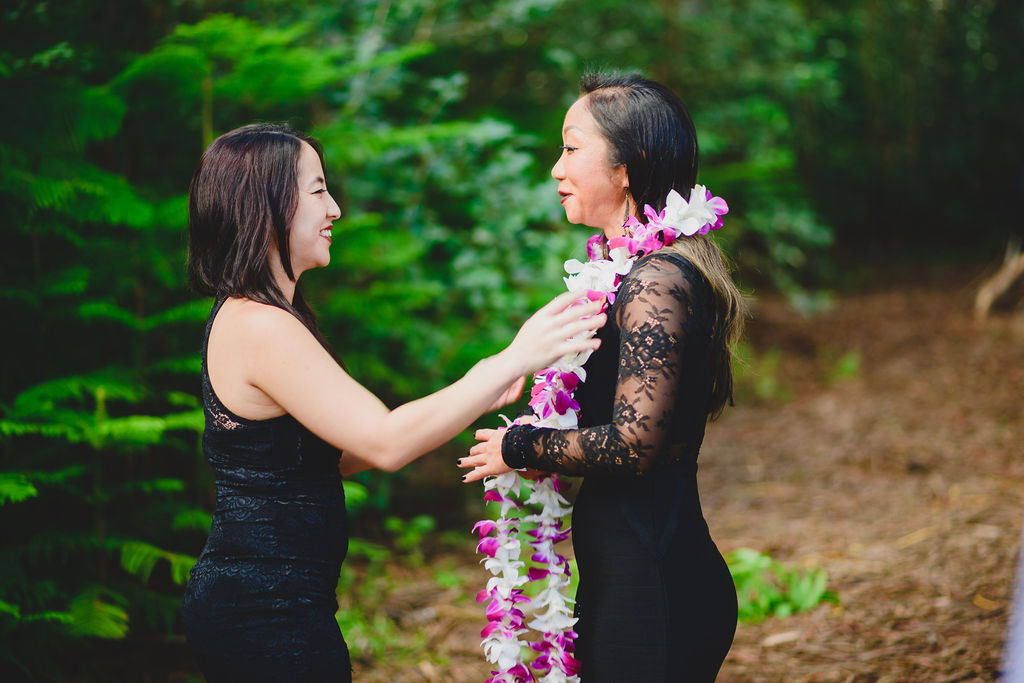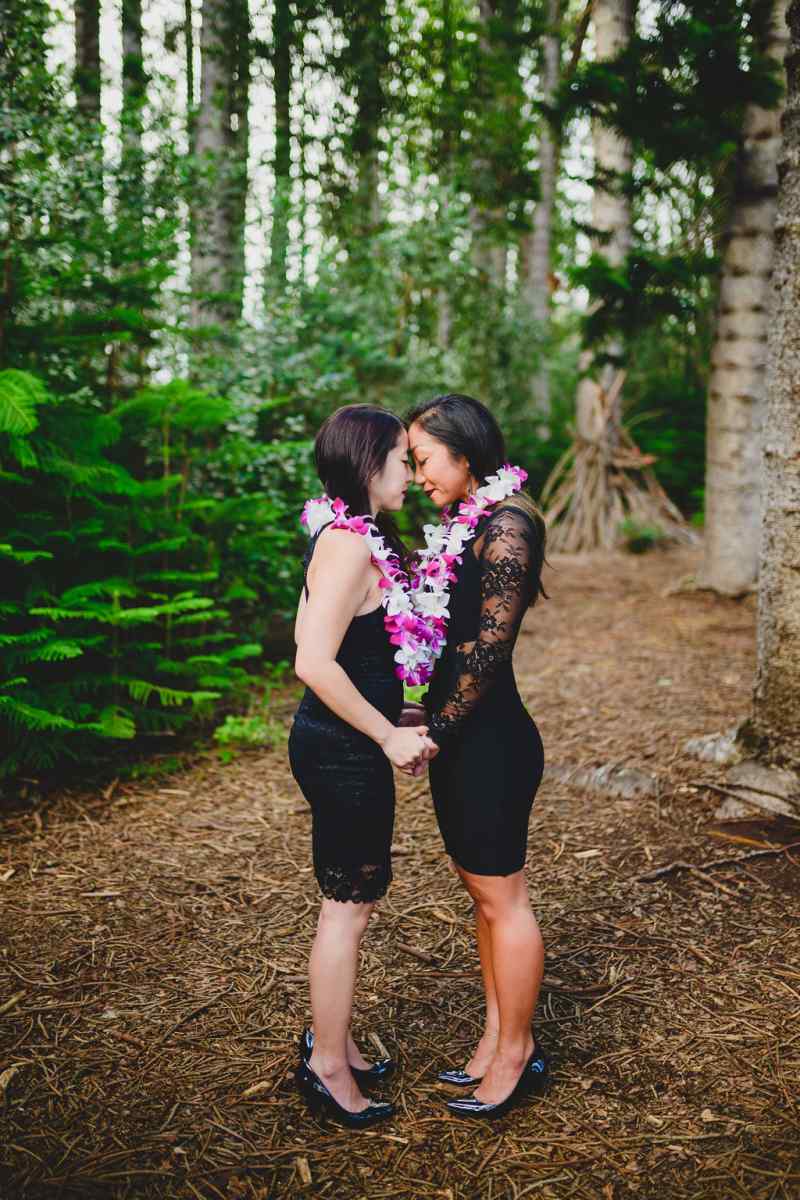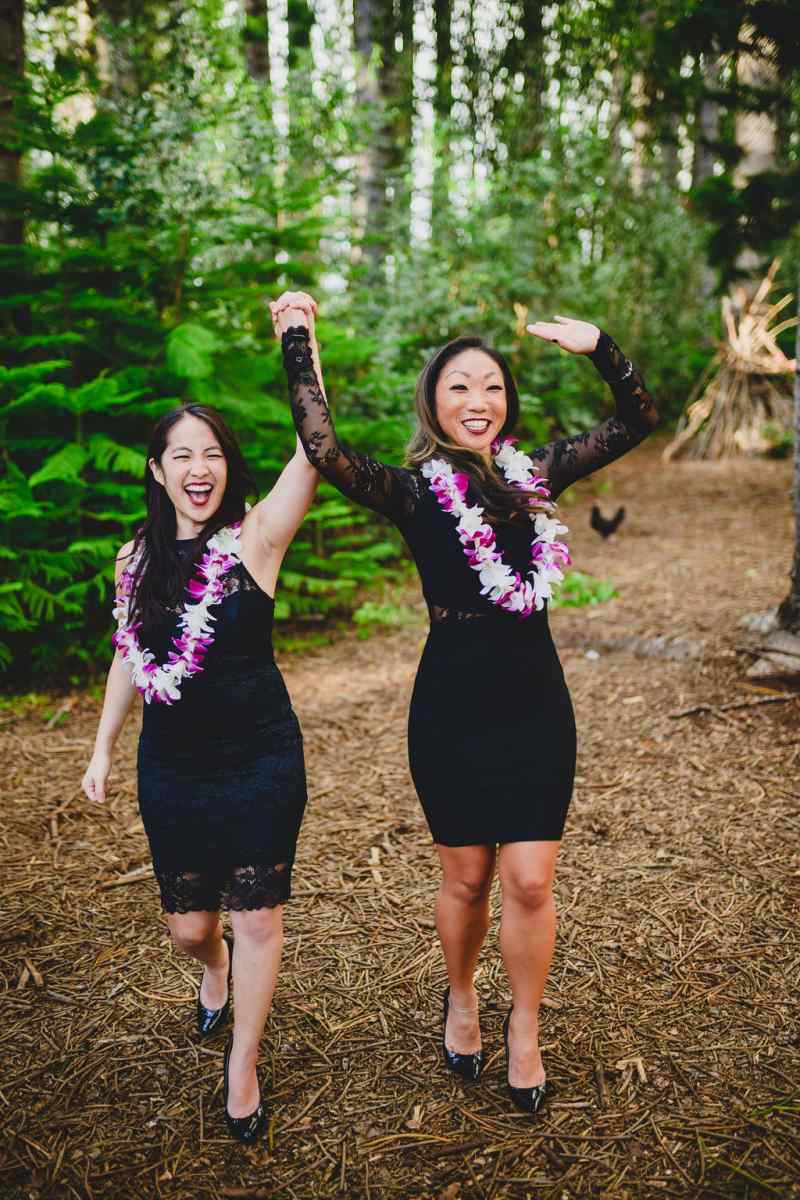 Officiant: Kelehua Kawai
Photography: Kris Labang Photography
Video: Orig Media
Brides/Models: Shannon and Jen
Blog youtube video url:
https://www.youtube.com/watch?v=satP3TBFdfk
Scheduling publish on:
Thursday, March 25, 2021 - 06:00